The Michigan woman who fled to Thailand after allegedly being involved in a fatal accident that killed a student was posted $1 million bail in a court hearing.
Tubtim "Sue" Howson fatally injured Ben Kable, a student at Michigan State University, on Jan. 1 at 5:49 a.m. with her 2016 BMW 320i, according to the Oakland County Sheriff's Office.
After the incident, Howson boarded a plane to Bangkok, Thailand, on January 3. Howson is a US citizen and originally from Thailand, according to travel records reviewed by the Federal Bureau of Investigation.
Judge Lisa Anderson handed $1 million bail Friday at an indictment hearing, saying she traveled to another continent after the alleged crime, according to FOX 2. Howson is charged with failing to stop at the scene of a crime , resulting in severe impairment or death, as well as a federal charge for fleeing the country.
MICHIGAN WOMAN FEEING FOR THAILAND AFTER COLLEGE STUDENT'S DEATH IS CAUSED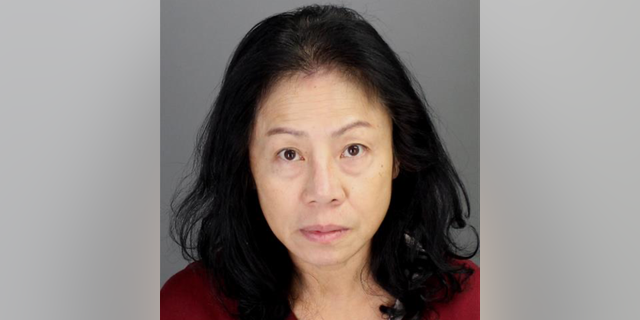 "You bought a one-way ticket and traveled 8,000 miles to another continent," Asadorian said. "Your bond in this case is $1 million cash, surety, not ten percent."
Assistant prosecutor Andrea Ajlouni initially asked for bail to be denied or set at $5 million in cash, adding that Howson poses a major flight risk
"Not only was there a tragic death, but this defendant is already known to have left the scene – hence the charges," Ajlouni said. "Your Honor, this crime took place on January 1. This defendant fled the country on January 3. She didn't leave Oakland County, she didn't even leave the state of Michigan, she fled the country.
Howson's lawyer, Jalal Dallo, argued that she does not pose a flight risk and flew to Thailand to see her husband who was abroad for work.
"The reason she left is to be with her family. She left in a panic, she didn't know what to do. She's never been in a situation like this," Dallo said. "She didn't run to hide or escape. She needed support. She went there. Her husband was there.'
MICHIGAN WOMAN ACCUSED FOR STUDENT'S DEATH RIDE RETURN TO US AFTER FLEE TO THAILAND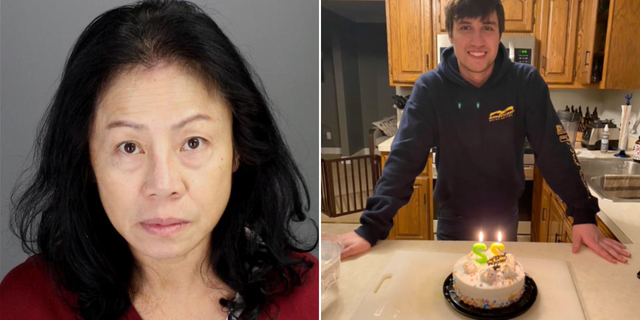 Her husband returned to the US with Howson in February. Dallo said at the hearing that Howson went to police in Thailand before asking Asadorian to release the woman in a personal capacity.
"They believed she would return on her own and she did — here she is — not because she was forced to, but because she did it on her own," Dallo said.
Asadorian didn't buy it, noting that law enforcement agencies in two countries had to work to bring Howson back to the US.
"There has been a delay in this legal process and that delay was caused by you, and there will be no further delay," Asadorian said.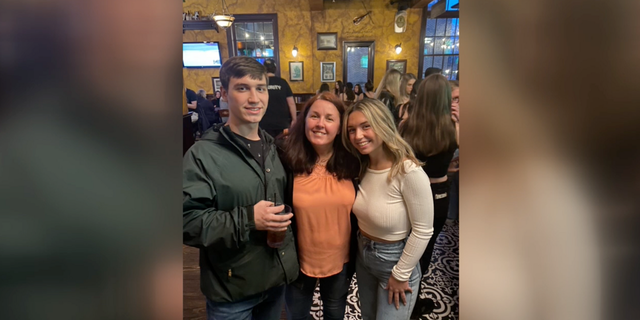 If Howson pays bail, she will be grounded and forced to wear a GPS monitor.
Michael Kable, Ben's father, said he is glad justice is being served.
MICHIGAN WOMAN ACCUSED OF DEATH OF COLLEGE STUDENT FOR RETURNING TO US AFTER FLIGHTING TO THAILAND
"It's very hard to lose a child. Obviously it's the worst thing you can go through, it's an emotional rollercoaster and we'll have a few hills left," said Kable. "I'm just happy to see that justice is finally here."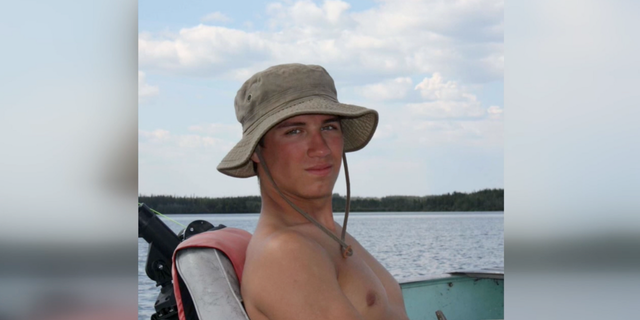 When others encouraged Howson to turn herself in, she reportedly said "no cops, no cops," an FBI official wrote in a court document.
At the request of the FBI, police in Thailand began tracking Howson on January 12 and found her on January 14, suggesting she turn herself in and head back to the United States.
An FBI spokesman said Howson arrived in San Francisco on February 24 and was subsequently taken into federal custody.
At a police press conference in Thailand, Howson said she believed she would be robbed before hitting Kable, according to the Bangkok Post.
CLICK HERE TO GET THE FOX NEWS APP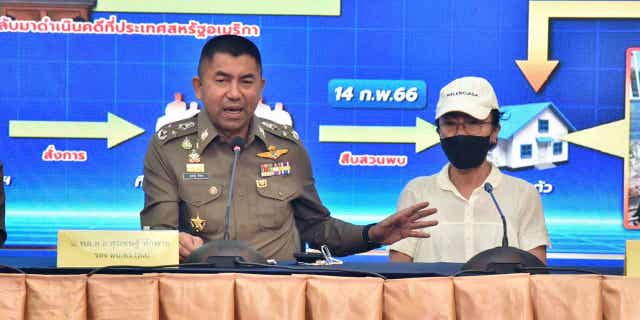 "I thought I was about to get robbed… I looked at the car on the side of the road. It was dark and then I hit something in front of me… At first I thought I had hit a deer, but later realized I that I had hit a man." Howson said.
"I didn't think I would run away, but I was very shocked. I tried to call the police, but my hands were shaking. I couldn't do anything," she added.